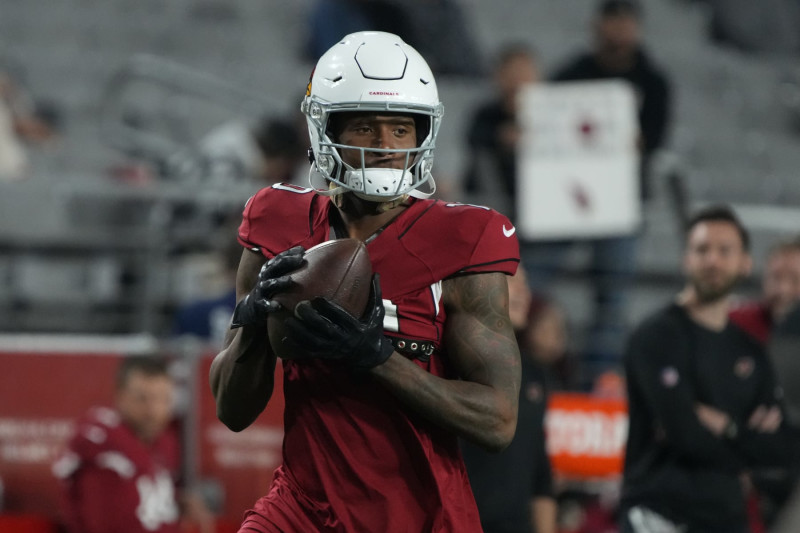 The NFL trade market has come a long way in recent years, with teams becoming more active in making moves both in and out of season. In the past year alone, we've seen some major players like Russell Wilson, Khalil Mack, Tyreek Hill, and Davante Adams switch teams during the early stages of the offseason. Even during the draft, players like Marquise Brown and A.J. Brown were traded.
This offseason, we've already witnessed significant trades involving players such as Brandin Cooks, Stephon Gilmore, Jalen Ramsey, and Jonnu Smith. Furthermore, the Chicago Bears traded away the No. 1 pick in the draft to the Carolina Panthers.
However, the trade market is still open, and there are several potential blockbuster trades that could happen before the end of the offseason. We will examine some of the most significant trades that could still occur based on various factors like player performance, team needs, contracts, and recent buzz. Please note that we are only focusing on potential offseason deals, as the trade market can evolve between Week 1 and the 2023 trade deadline.
Aaron Rodgers to the Jets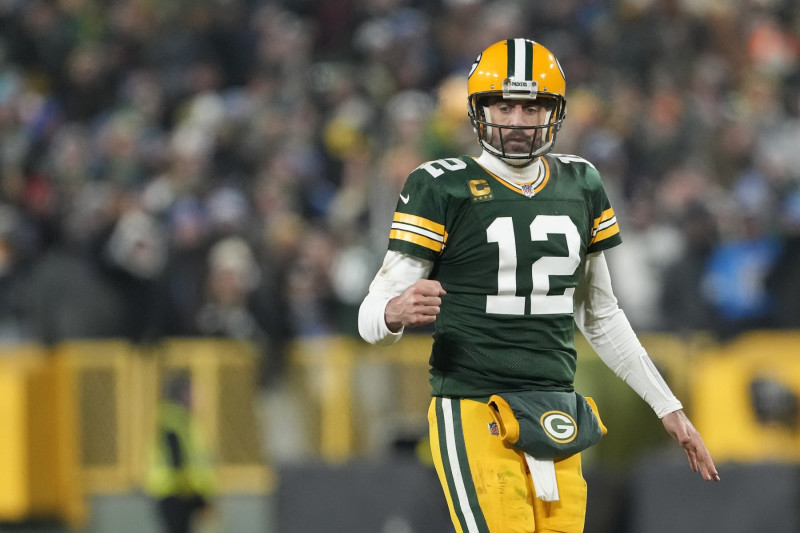 The potential trade of Aaron Rodgers from the Green Bay Packers to the New York Jets is the most obvious deal and is more likely than not to happen. Last season, the Jets struggled at the quarterback position with poor play from their quarterbacks, including their 2021 No. 2 overall pick Zach Wilson, who finished with a quarterback rating of only 72.8. In contrast, Rodgers, although not in MVP form, had a respectable rating of 91.1. Rodgers has also expressed his preference to play in New York this season, while Green Bay is looking to give their 2020 first-round pick Jordan Love an extended look.
Currently, negotiations are ongoing between the Jets and Packers, with the main sticking point being potential compensation for New York if Rodgers doesn't play beyond 2023. The deal being discussed would see Rodgers traded for two high draft picks, with the Jets having plenty of capital after trading wideout Elijah Moore to the Cleveland Browns. If Green Bay grants the Jets some sort of protection, the trade is likely to be finalized before the draft.
DeAndre Hopkins to the Chiefs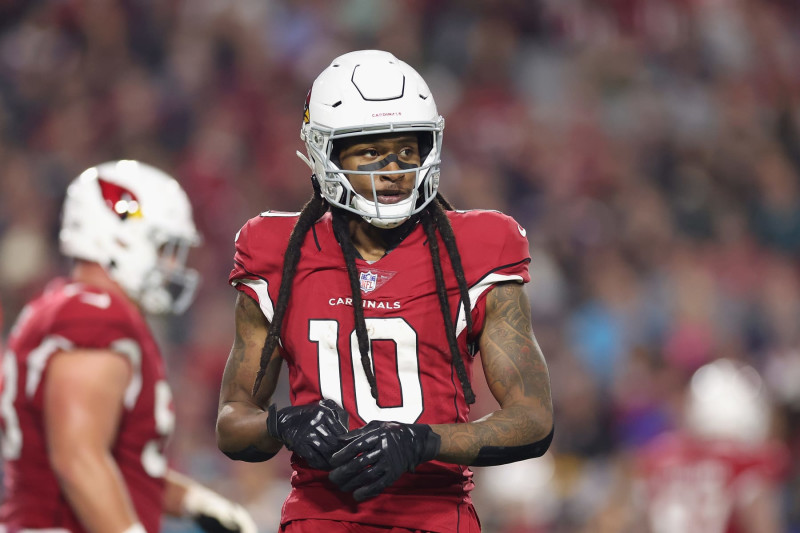 The Arizona Cardinals have been exploring the possibility of trading DeAndre Hopkins, but they haven't found any takers so far. The Cardinals have now given permission for teams to speak directly with Hopkins and his agents, indicating their willingness to facilitate a trade. Hopkins is still considered one of the better wide receivers in the league, despite being 30 years old and coming off a shortened season due to a performance-enhancing drug suspension. The Kansas City Chiefs and the Buffalo Bills are among the teams that have expressed interest in a trade for Hopkins. The Chiefs lost two receivers, JuJu Smith-Schuster and Mecole Hardman, to free agency and Hopkins would be an ideal go-to target for quarterback Patrick Mahomes. The Bills, on the other hand, are seeking depth behind their top two receivers, Stefon Diggs and Gabe Davis. The Cardinals had initially asked for a second-round pick and another asset for Hopkins, but they may be willing to accept a third-round pick to facilitate a trade.
Allen Robinson II to the Chiefs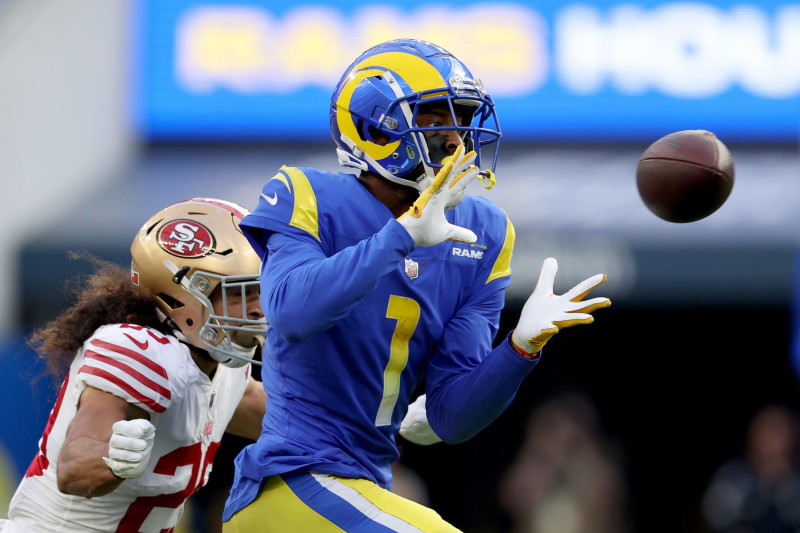 There are a couple of inaccuracies in this text that I must address.
Firstly, Allen Robinson II is not a member of the Los Angeles Rams. He is currently a free agent after spending the last three seasons with the Chicago Bears. It's true that the Rams are looking to move on from wide receiver Robert Woods in a cost-saving move, but there has been no indication that they are interested in Robinson.
Secondly, Matt Nagy is no longer the head coach of the Chicago Bears. He was fired after the 2021 season and is currently the offensive coordinator for the Buffalo Bills.
Lastly, the suggestion that a Day 3 selection in 2024 would be enough to acquire Robinson is highly unlikely. Robinson is a proven and talented receiver who will likely command a significant contract in free agency. It's more likely that he would command a third- or fourth-round pick in a trade.
Austin Ekeler to the Bengals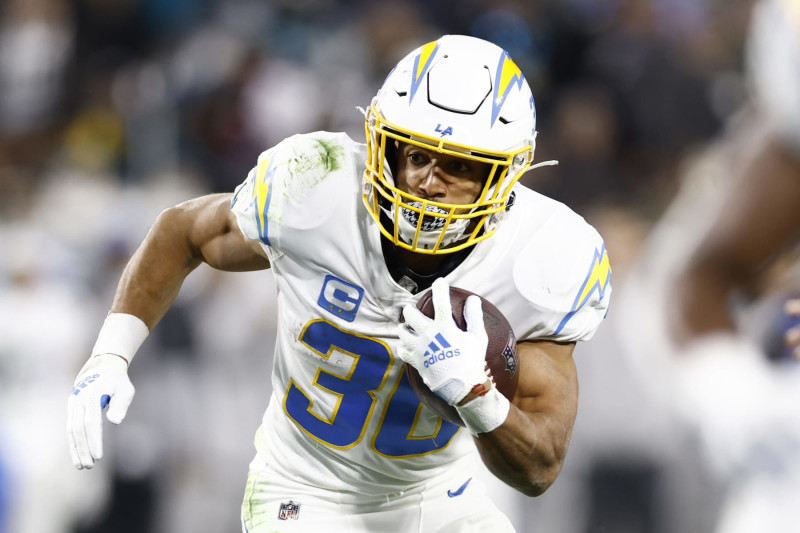 The Cincinnati Bengals are evaluating their options regarding their current running back situation. While Joe Mixon is a serviceable player, he has not been particularly explosive or efficient in recent seasons. In 2022, Mixon averaged just 3.9 yards per carry, with a career-low of 1.5 yards after contact per carry, which was tied for 35th among the 46 players on the rushing leaderboard.
Releasing Mixon after June 1 would provide the Bengals with significant cap savings of $10 million in 2023. However, the team is still uncertain about how they will proceed with Mixon.
Bengals executive vice president Katie Blackburn explained that it's a complex decision and that each piece of the puzzle could affect the others, so they are waiting to see how things play out.
One possible piece of the puzzle could be the addition of a new running back to make Mixon expendable. The Bengals may look to the draft to fill this need, but a top-tier back is also available via trade.
According to NFL Network's Tom Pelissero, the Los Angeles Chargers have granted Austin Ekeler permission to seek a trade. Ekeler is an elite dual-threat running back who averaged 4.5 yards per carry last season and compiled 18 combined rushing and receiving touchdowns.
Adding Ekeler to the Bengals backfield, alongside quarterback Joe Burrow, would be an ideal fit. Since Ekeler is in the final year of his contract, the Chargers might be willing to trade him for a third or fourth-round draft pick.
Panthers Trade the No. 1 Overall Pick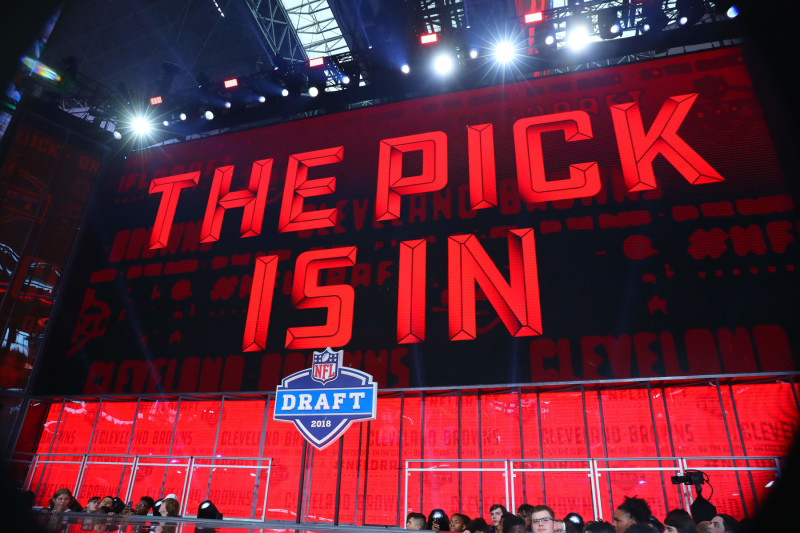 The Carolina Panthers have made a big move by trading several draft picks, including D.J. Moore, to the Chicago Bears in exchange for the No. 1 overall pick in the upcoming draft. The move is aimed at addressing the Panthers' need at quarterback, with a few potential options on the board.
While there is no clear-cut consensus No. 1 quarterback prospect, the Panthers could still trade down and acquire their preferred choice. This could involve trading with the Houston Texans, who are also in need of a quarterback and hold the second overall pick. The most likely scenario would involve Carolina trading back one spot to allow Houston to select their preferred quarterback.
Another potential trade partner could be the Indianapolis Colts, who hold the fourth overall pick, but it seems less likely. The Arizona Cardinals, who hold the third overall pick, could also pose a threat by potentially trading their pick to a quarterback-needy team.
If the Panthers were to trade back to No. 4, they would need to view four quarterback prospects as equals or have a clear idea of who the first three selections will be. However, trading with Houston seems more realistic and could potentially net the Panthers an extra Day 2 draft pick or more while still allowing Houston to select their top quarterback prospect.
Raiders Trade Up in Round 1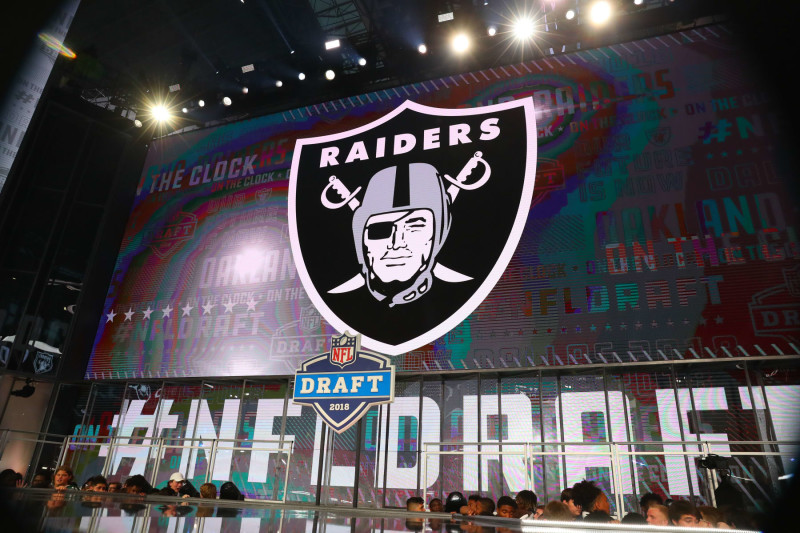 The Las Vegas Raiders are not likely to move up to the first overall pick in the draft, but they could still make a move to get a quarterback. Their top trade candidates are the Arizona Cardinals, who hold the third overall pick, and the Seattle Seahawks, who hold the fifth overall pick. Arizona has Kyler Murray as their starter, while Seattle has recently signed Geno Smith to a new deal.
If the Raiders were to trade with Arizona, it would allow them to move up and jump the Indianapolis Colts, who hold the fourth overall pick. If they were to trade with Seattle, they could potentially jump the Detroit Lions at No. 6.
The Raiders are keeping their options open with regards to the quarterback position. Although they signed Jimmy Garoppolo this offseason, he has a history of injuries, including a season-ending foot injury last year. The team could save $9.3 million in cap space if they release him after this season.
Recently, the Raiders have met with both Anthony Richardson and C.J. Stroud, indicating that they are considering drafting their quarterback of the future. While moving up to the third overall pick could be expensive, it may be worth the price if they can secure their long-term answer at the quarterback position.
Lamar Jackson to the Colts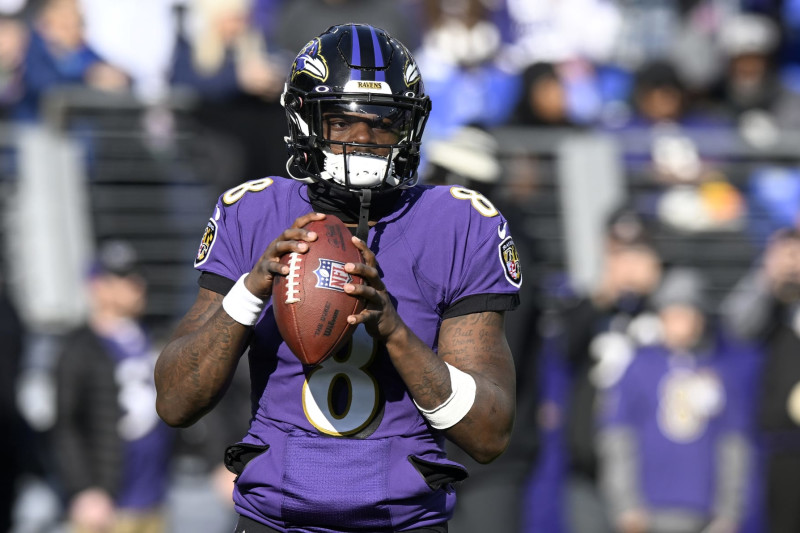 In March, the Baltimore Ravens used the non-exclusive franchise tag on quarterback Lamar Jackson as extension negotiations remained at a standstill. On Monday, Jackson made it known that he had requested a trade on March 2. While any team can sign Jackson to an offer sheet, which would cost them two first-round picks if Baltimore declined to match, or negotiate a trade with the Ravens, no team has made a move for the 2019 MVP yet.
Many speculate that the Indianapolis Colts are a logical landing spot for Jackson. The Colts need a long-term answer at quarterback, Jackson would fit well in Shane Steichen's offense, and general manager Chris Ballard admitted that the Colts are considering Jackson. Ballard said, "Anytime a special player is available, which he is, you've got to do the work," per ESPN's Stephen Holder.
Between now and April 27, Ballard could decide that Jackson is a better option than any quarterback he's going to land with the fourth overall pick. If the Colts are unwilling to part with the fourth overall selection and/or don't find a quarterback they like at No. 4, they might be more inclined to make a move after the draft.
Baltimore could hold out for more than the two first-round picks by threatening to match Indianapolis' offer sheet but offering to trade Jackson for additional compensation. If Indy stands to improve significantly, thereby making its 2024 and 2025 first-round picks low selections, Baltimore could want a little extra in the deal.
Alternatively, the Colts could strike a bargain with Jackson and the Ravens. They could execute a trade for less than two first-round picks and then extend the quarterback before the July 17 deadline.
See more news at: trendingnewfashion